Elyse N. Ryan Writes
Mar 23
Weekend Thrift Store Finds 3.21 Edition.
This weekend I wandered through Urban Renewal and found some sweet deals:
Framed map of Paris: $9.99
Vintage Cross Stitch Piece for the Living Room Wall Collage:  $0.99
Stack of Books tissue box: $2.99
2 white wall shelves and 2 floral drawings for the bathroom wall arraignment: $4.99 
Feb 23
Weekend Thrift Shop Finds!
I'm slowly starting to re-decorate my apartment. For a girl on a budget the best way to re-decorate for me is to hit the local thift shops every weekend in hunt for the perfect piece at the perfect price. here's what I found this weekend:
TV Stand $24.99
Reading Lamps $12.99
Small accent pieces $4.99
Genuine Leather Throw Pillow $2.99
Beautiful Portrait $1.99
Dec 18
A look into what actually happens at those dance parties of 1 I always tweet about. -My First Short Film -

Directed and Edited by Gabe Fries. http://gabrielfries.weebly.com/
Oct 30
Trying to Teach Myself How to Put on Makeup
Pinterest always has great tutorials on how to be a woman and put on makeup like a grown up for example, this tutorial on how to fix your eyes up:
SO SIMPLE!   Yet somehow it never translates the same way on my face
I usually end up looking like this:
My Addiction to Inside the Actors Studio is Becoming Unhealthy
I recently starting watching reruns of Inside the Actors Studio with James Lipton and it's becoming an addiction. Here is one of my favorites:
Robin Williams
Sep 09
[video]
Jul 09
Why Summer is THE WORST for the working woman
First there's having to dress yourself in the hottest, tiniest apartment in the city…
This should be fine now that you spent $300 on a tiny portable air conditioner so you're feeling confident….
But once you've showered and completely filled your apartment with steam from the shower, the only way you're feeling that A/C is if you stand directly in front of it…..naked
Well there's no point in procrastinating you're just going to have to move very slowly.  So you begin by blow drying your hair…heat, on your scalp…this makes you about 10 degrees hotter than you already were just one miserable moment ago…
You came from New Hampshire where summer's were hot…but in a town where your neighbors house was .5 miles away you always had a good breeze in the shade…so what do you wear in this hellacious city known as Boston, you only own long heavy dresses and jeans. So you stare at your closet for 15 minutes…while sweating like a sinner in church.
Finally you throw together some half assed semi-professional outfit that is like the mullet of outfits, professional on top, going to a jog on the bottom… you look at yourself in the mirror with disgust in what you've become..
and
So now you've left your shitty apartment and are ready to catch the T so that you can ride it for 45 minutes then walk another 10 minutes to your office…knowing that you have a hot, sticky walk ahead of you, the train ride is always just a spectrum of negative emotions that escalate as the train gets closer to my stop
You hear your stop is next, you get your giant bag full of your crappy lunch which has already melted and step off the train. The best tactic to the walk is to move slowly and try to catch the hot trashy breeze that hits you when the dump truck, public bus or fire trucks pass.
You've finally made it to the office, hair which was once smooth shiny, styled to perfection, now a tangled, sweaty, frizzy ball. Your outfit which seemed so perfect for the day sweaty, sticky and goofy looking. You're already emotionally drained from the mornings outfit matching catastrophe so you greet your co-workers with a not so subtle face
They all drove to work, because they all still live with their parents in the suburbs, in houses that have central air so they all look fabulous. They have the same reaction when they see my outfit choice, hair situation, sweat problem…..
And then all day I have to walk around like….
But on the inside I give so many fucks
May 01
Just a Few Common Feelings as an Entry Level N00b.
With only 1 year into my first ever big girl professional job I think it's important to take the time to review a couple of first time reactions and feelings that I believe are all experienced by entry level n00bs. 
Trying to follow the in-office terminology and lingo in a meeting with higher- ups:
The response you get when trying to suggest a solution to a problem that you know far superior than what everyone else who's been there longer is suggesting:
Re-reading an email you just sent to multiple higher-ups and noticing typo's:
Trying to act smooth and hold any kind of conversation during "social" networking events:
What I do when I send someone an email who is sitting in my direct line of sight:
When I get a vote of confidence from my director in a meeting with people who don't think I know what I'm talking about:
When I realize that I am no longer a freshman to the working world I'm having but then I remember I have about 40 more years of this….. 
Apr 16
#BostonMarathon Bombs in My Back Yard
Tuesday April 16,20132:42 a.m.
      BOSTON, M.A.- I work on Huntington ave. my office is right around the corner from Copley square in Back Bay Boston. I contemplated working from home today because all my friends took the day off to drink and watch the marathon but I felt bad so I went to work which is a 45 minute B-Line subway ride into Hynes Convention center which is on Boylston street where the bomb went off. 
Jan 25
How I feel when I get the Argument Equation Right in My Logic Text Book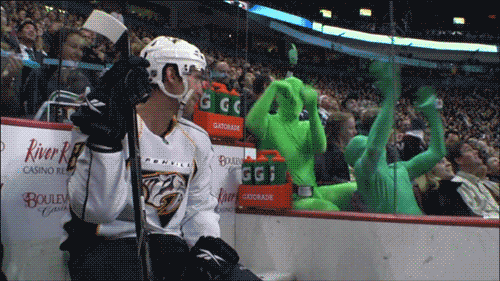 And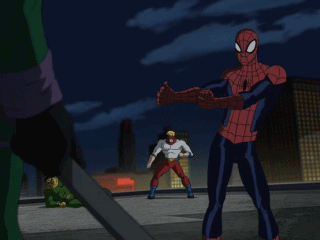 Oct 04
Anti-Climatic Obama, Over General Romney
Thursday, October 04, 2012   Elyse N. Ryan
DENVER, CO.- After weeks of much anticipated across the nation for what was thought to be a super bowl like presidential debate, viewers are left this morning asking, 'what the he!@ was that?'
Sep 26
Libyan President Says Anti-Islam Film Had Nothing to do With U.S. Consulate Attacks.
Wednesday Sept. 26, 2012   Elyse N. Ryan  9:41 a.m.
LIBYA- The anti-Islam film that has been the cause of protests around the middle east had "nothing to do with" the attack in the Libya that left four Americans dead including U.S. Ambassador Chris Stevens according to the President of Libya.
Sep 25
Arrest of President of Google Operations Ordered By Brazilian Judge
Tuesday Sept. 25, 2012    Elyse N. Ryan
BRAZIL- A Brazilian judge has ordered the arrest of Google's President of Operations for not removing videos on youtube.com that criticized a mayoral candidate.
Scott Brown Staffers Caught on Camera Chanting Indian War Cries and Making Tomahawk Chops
Thursday, Sept. 25, 2012        11:44 p.m.     Elyse N. Ryan
BOSTON, MA- Staffers for the Scott Brown campaign were caught on camera chanting Indian war cries and making 'tomahawk chops' at a rally for the Massachusetts Republican Senator this week.
In a video posted on Youtube.com, the Brown staffers Deputy Chief of Staff, Greg Casey, Constituent Service Counsel, Jack Richard and GOP operative, Brad Garrett are seen making blatent Indian symbols, in reference to Elizabeth Warren's claims of Cherokee heritage.
The Massachusetts race for Senate between Scott Brown (R) and Elizabeth Warren (D) has been one of much bantor. The Brown Campaign released TV ads this week featuring Warren's claims of Native American heritage while the Warren Campaign has been critical of Scott Browns "Big Corporation" support.
The Warren Campaign has yet to comment on the video.
                                                  ###
Sep 18
Romney Claims 47% of Voters Feel Entitled to Food, Dependent on Government
Elyse N. Ryan   Tuesday, September 18, 2012    8:49 a.m.
    A very candidate Mitt Romney was taped at a private reception for donors, making claims in response to a question, that 47% of Americans are "dependent on the government" and see themselves as "victims" who feel "entitled to health care, to food, to housing, to you name it."
The release of this video that was taken unbeknownst to Romney has left the Romney camp scrambling to correct the error, calling a news conference last night after 10 p.m. During the press conference former Massachusetts Governor Mitt Romney made no apologies saying that his remarks were "not elegantly stated."
Romney continued to support what he said, much like not apologizing for his inappropriate criticism of the handling of the Libyan Attacks that took the life of four Americans including U.S. Ambassador Chris Stevens. Some believe Romney's refusal to back-paddle, or apologize is a tactic to seem stable after receiving much criticism for being a "Flip-flopper" on his policies throughout the campaign.
Romney did say he supports all those how have suffered from the 'Obama economics' Monday night during his press conference, but his timing is terrible with only weeks left until the election.
                                                       ###