Elyse N. Ryan Writes
May 01
Just a Few Common Feelings as an Entry Level N00b.
With only 1 year into my first ever big girl professional job I think it's important to take the time to review a couple of first time reactions and feelings that I believe are all experienced by entry level n00bs. 
Trying to follow the in-office terminology and lingo in a meeting with higher- ups:
The response you get when trying to suggest a solution to a problem that you know far superior than what everyone else who's been there longer is suggesting:
Re-reading an email you just sent to multiple higher-ups and noticing typo's:
Trying to act smooth and hold any kind of conversation during "social" networking events:
What I do when I send someone an email who is sitting in my direct line of sight:
When I get a vote of confidence from my director in a meeting with people who don't think I know what I'm talking about:
When I realize that I am no longer a freshman to the working world I'm having but then I remember I have about 40 more years of this….. 
Apr 16
#BostonMarathon Bombs in My Back Yard
Tuesday April 16,20132:42 a.m.
      BOSTON, M.A.- I work on Huntington ave. my office is right around the corner from Copley square in Back Bay Boston. I contemplated working from home today because all my friends took the day off to drink and watch the marathon but I felt bad so I went to work which is a 45 minute B-Line subway ride into Hynes Convention center which is on Boylston street where the bomb went off. 
       I watched the marathon online until the runners started to get closer to downtown. I took my lunch and walked down to Copley to see the runners and stood there for about 45 minutes before heading back to work.
          By the time I got around the corner to my office there was a loud explosion that shook the ground and I heard everyone screaming, a couple seconds after another smaller explosion.
        I went up to my floor to see if I could get a better view from the windows but I just saw people running towards the office. The building kept the doors locked today to keep tourists from using the bathrooms so I ran down the emergency fire exit stairs to open the doors for some of the people. But the security guard stopped me after I let a few people in. 
         There was a family I let in that didn't speak a lot of English, a mother with two small kids and an old man. They were all crying, they had been at the finish line waiting to see their dad, husband and in the old man's case his son finish the marathon when the bomb went off and they didn't know where he was.
    Meanwhile I was trying to call my friends who were out of work to see the marathon I was trying desperately to get ahold of my best friend from college who asked me last night to skip work and go to the race with her. My mom had the day off to watch the race I was calling her frantically, but no calls were going through for like 10 minutes. 
          Another girl I let in helped me calm down the kids, we colored on the signs they brought with them and tried to comfort them. Honestly I had no idea how bad it was until people started walking past the windows of the lobby with blood on them. Once I read on twitter that the prudential center right across from my building was being evacuated for another bomb device the other girl and I got the family out of our building and started running towards the Symphony T stop where they got a call from the missing runner.
        Once they met up with their family member I started to head towards the T station by the bomb because that's how I get home from work. It was chaos, I walked past Boylston street where the cops had everything shut down, they were hauling bloody people off and I just tried not to look at anything so I wouldn't get sick, I found a hole in the wall bar that was playing live coverage, so I ducked in and got a drink because I didn't know what else to do.
          I finally got enough courage after 2 drinks to walk outside and try to call my mom and my friend again. I got my mom she was ok. Then I walked home to the end of the B-line. I just cried the whole way. I finally got through to my friend she was ok. I am not sure how I feel. I feel pissed off, devastated.
             I feel mad because it's violence like this that creates mass fear. And I'm scared, which in my mind means the terrorist who did this is getting what he wants and I don't know how to combat that fear.
Jan 25
How I feel when I get the Argument Equation Right in My Logic Text Book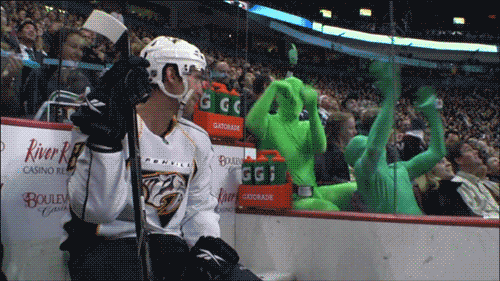 And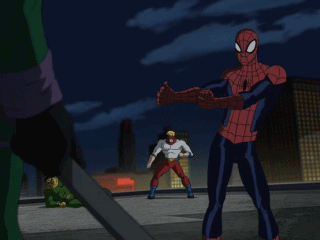 Oct 04
Anti-Climatic Obama, Over General Romney
Thursday, October 04, 2012   Elyse N. Ryan
DENVER, CO.- After weeks of much anticipated across the nation for what was thought to be a super bowl like presidential debate, viewers are left this morning asking, 'what the he!@ was that?'
Last night was the first, of three, presidential debates.  After watching the candidates throw harsh criticism at one another on the campaign trail, the debate was expected to be an all-out verbal assault. A verbal assault it was not.
Sharing a friendly handshake at the opening of the debate, Mitt Romney and President Obama answered the first questions about how to create jobs by wondering off topic; Obama talking taxes and education while also defending his record saying, "Over the last 30 months, we've seen 5 million jobs in the private sector created."   
Romney also danced around the question on how to create jobs telling another story of someone he met on the campaign trail. Romney laid out his plan to create jobs listing in numerical bulleted order, "My plan has five basic parts. One, get us energy independent, North America energy independent. That creates about 4 million jobs…open up more trade…make sure our people have the skills they need…get us on a balanced budget…and champion small business."
Both candidates seemed as though they couldn't organize their statements enough to make a solid argument at first.
As the debate continued, however, Romney showed enthusiasm discussing points and proposals for tax reform and even mentioning he would cut funding for PBS despite his 'love for Big Bird.'
Obama seemed flat, making weak points and poor rebuttals with a lackluster attitude. It became more apparent as the debate continued that President Obama was tired and somewhat ineffective in his arguments.
It was no surprise that Romney won this debate, leaving the Obama camp to go back to the drawing board for the next debate.
                                                    ###
Sep 26
Libyan President Says Anti-Islam Film Had Nothing to do With U.S. Consulate Attacks.
Wednesday Sept. 26, 2012   Elyse N. Ryan  9:41 a.m.
LIBYA- The anti-Islam film that has been the cause of protests around the middle east had "nothing to do with" the attack in the Libya that left four Americans dead including U.S. Ambassador Chris Stevens according to the President of Libya.
In an NBC interview, Libyan president  Mohammad Magarief explained that the video that was released on youtube months earlier was not the cause of the attacks stating, "reactions  should have been, if it was genuine, should have been six months earlier…"
Magarief also noted that the attacks were carried through with such accuracy, that he believes the attackers were trained and had experience using weapons that included the rockets used in the assault. 
The Libyan president added that these attackers were not a representation of the Libyan people and that they consider the U.S. a strong friend who stood with them in a moment of need.
                                                         ###
Sep 25
Arrest of President of Google Operations Ordered By Brazilian Judge
Tuesday Sept. 25, 2012    Elyse N. Ryan
BRAZIL- A Brazilian judge has ordered the arrest of Google's President of Operations for not removing videos on youtube.com that criticized a mayoral candidate.
Judge Flario Peren issued an order for the arrest of Fabio Coelho on Monday after Coelho refused, after being order, to take down two videos from youtube.com that contained disparaging remarks against Alcides Bernal, a candidate running for mayor of the city of Campo Grande.
Judge Peren also ordered a 24 hour suspension of Google's video sharing site when he ordered the removal of the videos.
Google issued a statement saying they planned to appeal the orders for the arrest and that they were not responsible for the content that is posted.
                                                  ###
Scott Brown Staffers Caught on Camera Chanting Indian War Cries and Making Tomahawk Chops
Thursday, Sept. 25, 2012        11:44 p.m.     Elyse N. Ryan
BOSTON, MA- Staffers for the Scott Brown campaign were caught on camera chanting Indian war cries and making 'tomahawk chops' at a rally for the Massachusetts Republican Senator this week.
In a video posted on Youtube.com, the Brown staffers Deputy Chief of Staff, Greg Casey, Constituent Service Counsel, Jack Richard and GOP operative, Brad Garrett are seen making blatent Indian symbols, in reference to Elizabeth Warren's claims of Cherokee heritage.
The Massachusetts race for Senate between Scott Brown (R) and Elizabeth Warren (D) has been one of much bantor. The Brown Campaign released TV ads this week featuring Warren's claims of Native American heritage while the Warren Campaign has been critical of Scott Browns "Big Corporation" support.
The Warren Campaign has yet to comment on the video.
                                                  ###
Sep 18
Romney Claims 47% of Voters Feel Entitled to Food, Dependent on Government
Elyse N. Ryan   Tuesday, September 18, 2012    8:49 a.m.
    A very candidate Mitt Romney was taped at a private reception for donors, making claims in response to a question, that 47% of Americans are "dependent on the government" and see themselves as "victims" who feel "entitled to health care, to food, to housing, to you name it."
The release of this video that was taken unbeknownst to Romney has left the Romney camp scrambling to correct the error, calling a news conference last night after 10 p.m. During the press conference former Massachusetts Governor Mitt Romney made no apologies saying that his remarks were "not elegantly stated."
Romney continued to support what he said, much like not apologizing for his inappropriate criticism of the handling of the Libyan Attacks that took the life of four Americans including U.S. Ambassador Chris Stevens. Some believe Romney's refusal to back-paddle, or apologize is a tactic to seem stable after receiving much criticism for being a "Flip-flopper" on his policies throughout the campaign.
Romney did say he supports all those how have suffered from the 'Obama economics' Monday night during his press conference, but his timing is terrible with only weeks left until the election.
                                                       ### 
Sep 07
Has Mixing Politics and Religion Become a Bad Game Strategy for the 2012 Election? #GodGov
Elyse N. Ryan           Sept. 7, 2012  10:21 a.m.
After President Obama's speech at the Democratic National Convention last night, where he quoted a line from the scripture and Mitt Romney's speech at the Republican National Convention only a week prior where he mentioned how better the world would be if 'all children felt the love of god,' many are wondering; has religion become the new negative 'trick up the sleeve' for this year's election?
Littered with religious rhetoric from start to finish, both Romney's and President Obama's campaigns have blurred the lines drawn by America's founding fathers between religion and politics. With the top of religion being common with republicans, after this past week when the Democratic Party added the word "God" to the party platform, it seems now both parties are creating their own religious and political cocktails, that may not be what the voters are looking for.
According to a study done by the PewResearchCenter, four-in-ten Americans believe there has been too much expression of religious faith and prayer from political leaders, while about 30% of Americans thought there was too little.
What do voters think about the increased mixture of politics and religion? Share your thoughts on twitter with #GodGov.
                                                    ###
Aug 24
Generation Y Demands Change in the Workplace, Is the World Ready?
Elyse N. Ryan    Aug 24, 2012  8:00 a.m.
It has often been argued that Generation Y does not fit into the working world. With demands for more responsibility, excitement and movement, it could be that Generation Y is ready to make changes to the work place environment that the world is not ready for.
If going from nap time, recess, field trips, college no Friday class policies, and make your schedule every 4 months is not how the real work world is, than it is no surprise that the Generation Y workers don't transition smoothly into 40 hours a week of sitting in one spot doing the same repetitive tasks over and over again.
Many of these Gen Y's are so used to always being on the go and moving at the speed of light with the demands of projects, learning, working and class that when they step into the workforce that only asks them to sit at their desk all day and do one thing at a time, it gets boring in the first 4 hours.
Could it be possible that Gen Y workers not only operate at a faster pace, but have a better way of operating?
Jul 01
HAPPY CANADA DAY!!
Elyse N. Ryan    June 1, 2012  9:51 a.m.
It feels like only last year that I was on the docks of Yarmouth Nova Scotia celebrating Canada with a hearty Canadian breakfast of TimBits and coffee.
In the company of the Mountees who are always a pleasure..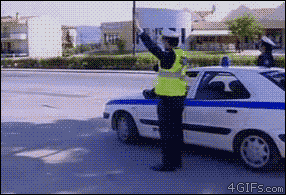 Today is Canada's day to get a little crazy…
And hopefully some of us from America will be good neighbors and part take in the party…
Happy Canada Day!
Jun 17
A Tribute To My Dad
By Elyse N. Ryan
My dad, the old man, the head of the table…or as I would like to call him "dorkus extrodinarous," celebrated his birthday only a couple weeks ago and now will be celebrating father's day in a tiny little town in northern New Hampshire that has the romantic stench of cow shit. 
More stressed about his daughter being in the big city of Boston than I am, today I will call him continuously for a change to say "Old man, thanks for letting me turn your brown hair grey!"
The relationship that stemmed from a first meeting during the most unsettling time in my life (adolescence) has become a true father daughter relationship that has given me a foundation that was missing all the years prior. 
May 31
The College Graduation Experience Explained in Pictures
First there was trying to accept the fact that I was going to be sitting directly in the sun wearing a black spandex robe in 80 degree weather for a 3 hour graduation  ceremony…..
When we all walked into the middle of the field we were met with applause and we all stood up on our chairs soaking up the attention waving to our parents first then people we didn't know just to feel important…..
May 29
The Interview 48 Hours After College Graduation
By Elyse N. Ryan May 29,2012 
It has only been about 48 hours since I graduated from college and moved back home that I had an interview with a company I had been following for months in Boston.
Getting to Boston from Lancaster, NH in a tiny 2-door car was a site to see with my brother in the front seat on his way to the airport and myself curled up in the back seat, while my mother drove us to our destinations. 
After 3 hours in the car and circling the block where my interview was a couple times,  the three of us finally arrived in Boston and found a parking spot in an underground parking garage.  
"You're probably going to have to change in the car," my mom turned to me with a look that you only give when you drop someone's favorite dish. It didn't help that my brother burst out into laughter in the front seat knowing full well just the look  on my mother's face. 
May 11
Feelings of a Graduating Senior Explained With Pictures.
When the count down began and I realized there were only a few weeks left of college…
And my parents re-assured me that I could move home….
Realizing what it would mean having to live with my parents again I could only have one reaction….
Now that graduation is only 9 days away I'm starting to get in a celebrating mood…
All I know is that on the day of graduation when everyone is there and everything is happening at once I can only feel one thing…..